Apartment Floor Plans
Luxury Apartment Layout in Loveland
Are you looking for a new place to call home? When it comes to finding an apartment in Loveland, you have lots of options, and it's important to find the one that best suits your needs. At Gallery Flats luxury apartments, we offer a wide range of floor plans so you can find the perfect fit for your lifestyle! Check out our luxury apartments for rent online and schedule a tour with our team today. We can't wait to help you find your new home.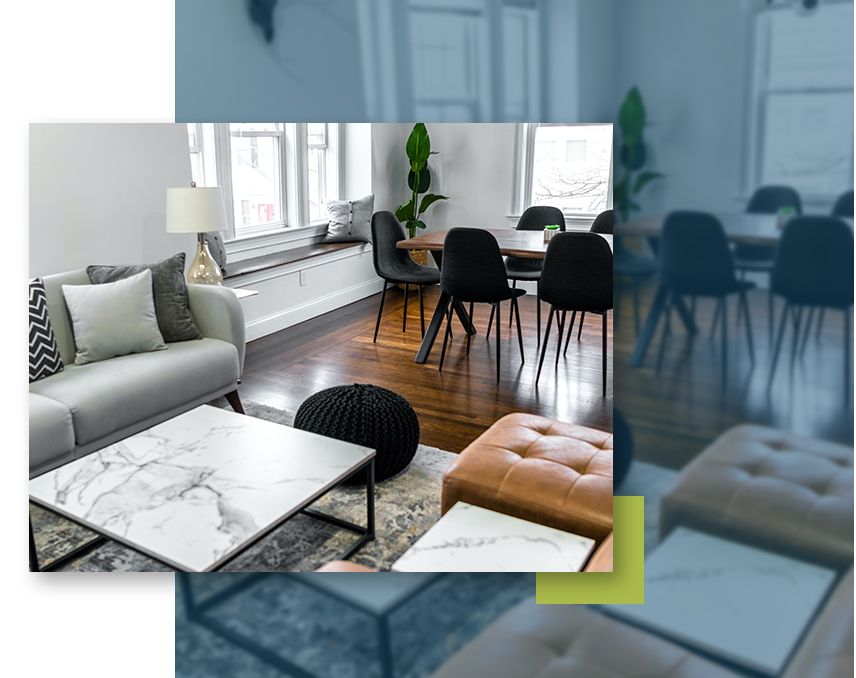 Find the Space for You
Whether you're moving as an individual or with your family, the Gallery Flats in Loveland has a perfectly sized apartment layout for you. All our rental units are suited with up-to-date features, and we invite you to share the space with a furry friend or two. We realize that your home is where you spend a significant amount of your time, so we've designed our luxury apartments with comfort and convenience in mind. Learn more about our floor plans below, then schedule a tour today.
Comfortable Apartment Floor Plans
At the Gallery Flats, there are several different apartment floor plans to choose from.
No matter how much size you need, we have an ideal fit that we know you'll love. Get in touch with us today to schedule a tour in Loveland!
Modern and Convenient Features
Our luxury apartment complex is an exciting place to live because we have all the modern and convenient features you need to enjoy a comfortable living experience.

In-unit washer & dryer

Air conditioning & heating

Granite countertops

Hardwood floors & carpeting

Stainless steel appliances

Ceiling fans

Balcony & patio options

& much more!
How to Determine Which Floor Plan Is Right for You
We know that the luxury apartment floor plans offered by Gallery Flats can be overwhelming, but our team is here to help. Our leasing professionals are ready and willing to answer any questions you may have about the luxury apartments we offer and provide suggestions for which one may fit best with your lifestyle. We will help you identify your needs, wants, and budget to make the search for luxury apartments less daunting. Reach out to us to schedule a tour of our luxury apartments in Loveland today!
An Apartment Layout You Can Call Home
At Gallery Flats, luxury apartment living isn't just a dream — it's reality. We understand that every individual has their own needs and preferences when it comes to selecting an apartment and that's why we have multiple luxury apartment floor plans to choose from. Our Loveland luxury apartments include one-bedroom, two-bedrooms, three-bedrooms, and more. No matter the size of your family or the amenities you are looking for, Gallery Flats has luxury apartment floor plans suitable for all lifestyles. You deserve the best luxury apartment to call home. Schedule a tour at the Gallery Flats in Loveland today, and explore our floor plans for yourself.