Two Bedroom A & B Apartments
Check Out Our Loveland Luxury Apartment Floor Plan
The Gallery Flats in Downtown Loveland are designed with our tenants in mind! From top-quality amenities to beautiful views and a central location, our flats are perfect for young professionals, families starting out, and roommates working to build a community in the area. We're proud to offer multiple options for our two-bedroom apartment floor plans, so keep reading to learn more about these spaces and contact us to get started today.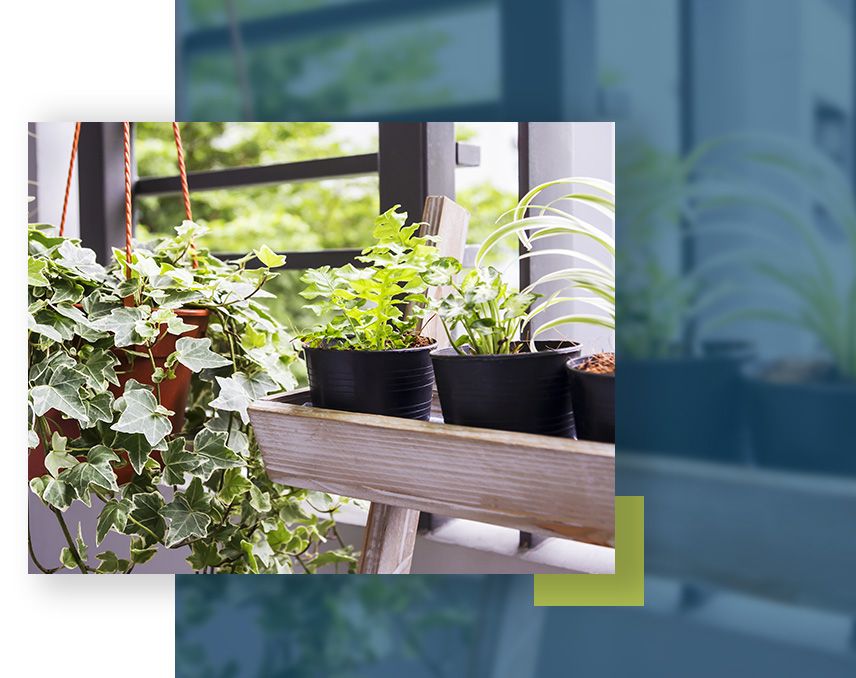 Two Options
Our two-bedroom apartments provide our tenants with options to choose from, including with or without a balcony. Two Bedroom Option A offers tenants a balcony connected to the main living space, allowing for outdoor activities, patio entertainment, and container gardening! If you'd prefer to enjoy more living space, Two Bedroom Option B is without a balcony, but that widens the living room, offering more area for entertainment, hosting, or simply enjoying with your family.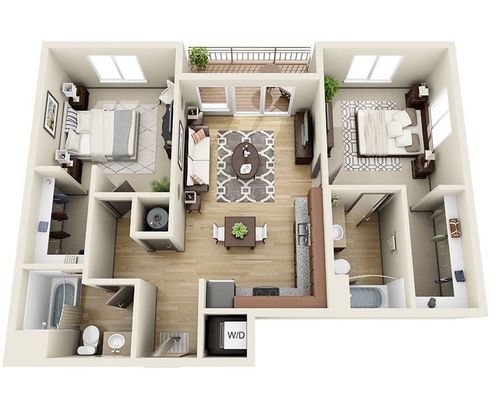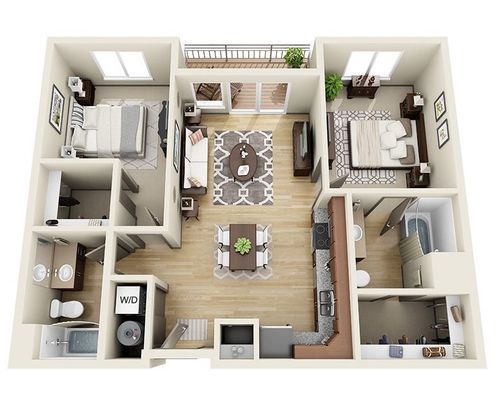 In-Unit Amenities
Each two-bedroom apartment at The Gallery Flats features two bathrooms, as well, making it perfect for roommates, young families or couples, and more. In addition, tenants at The Gallery Flats also enjoy in-unit washers and dryers, granite countertops, walk-in closets, wood floors, and quality carpets.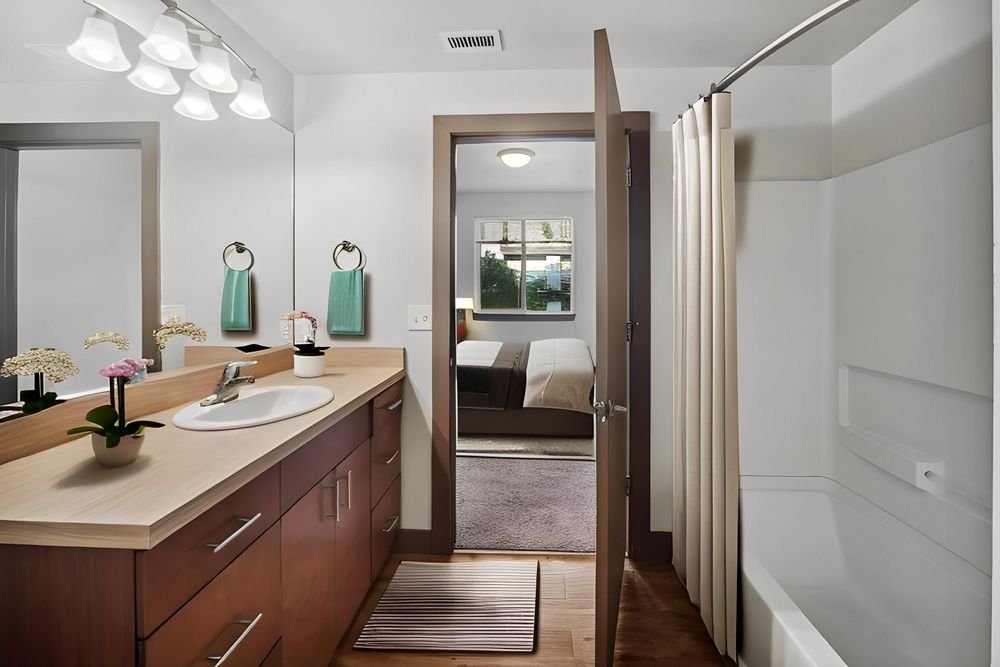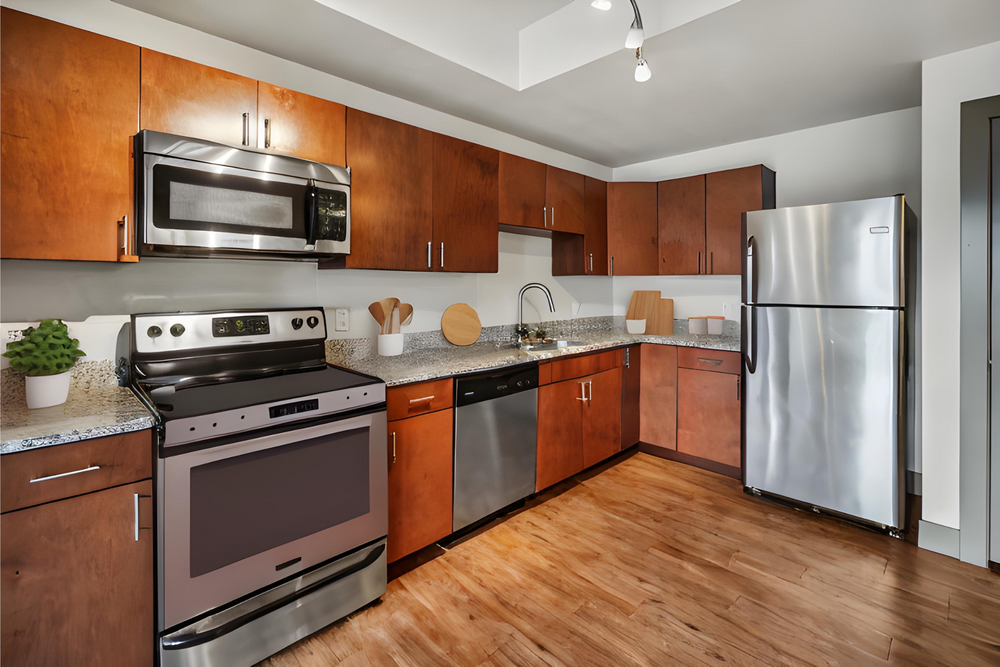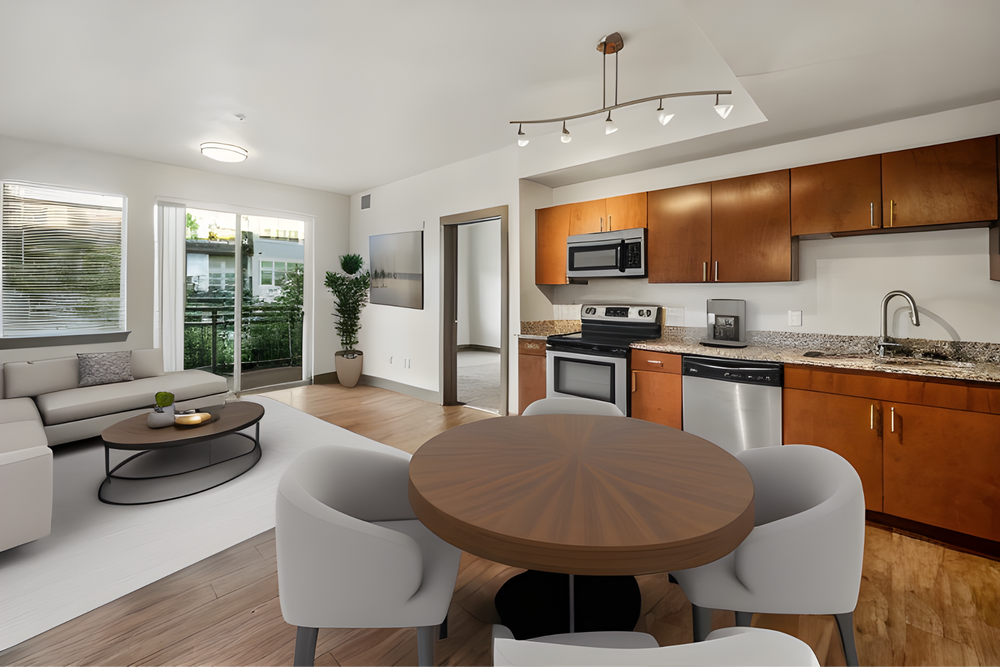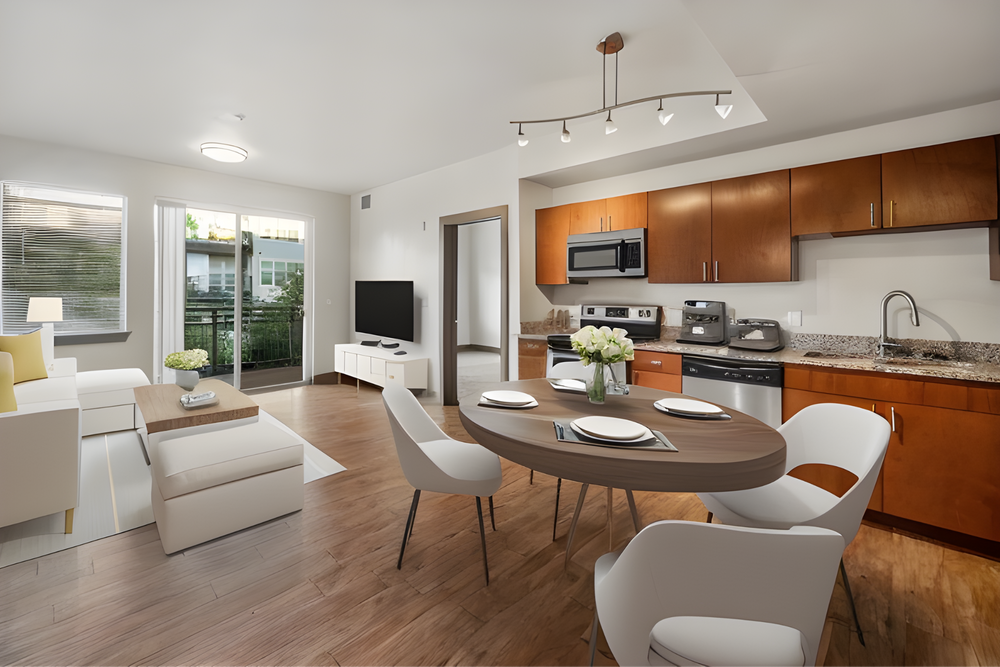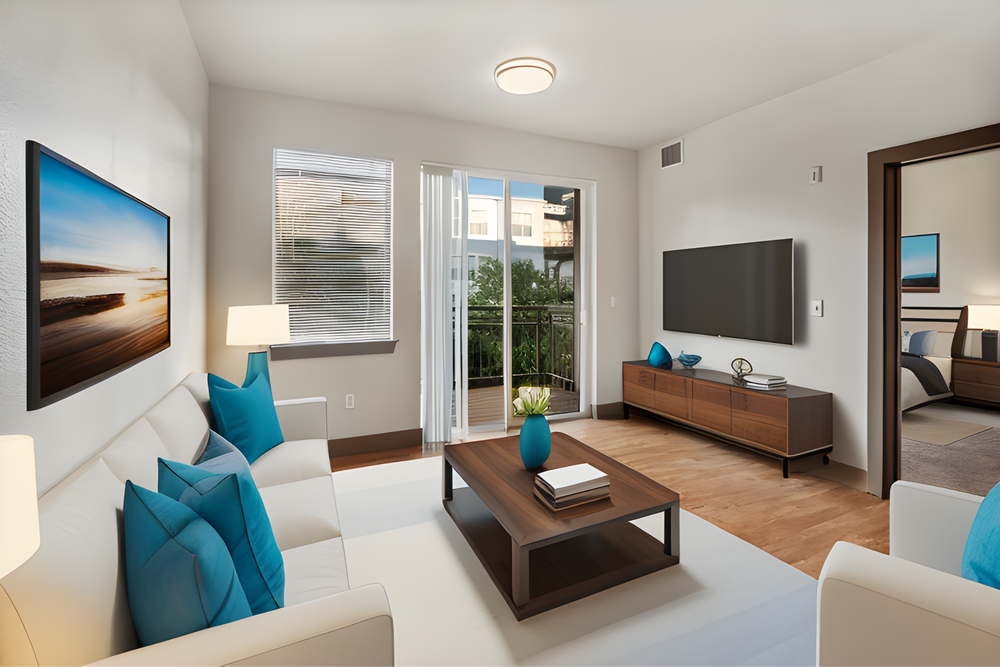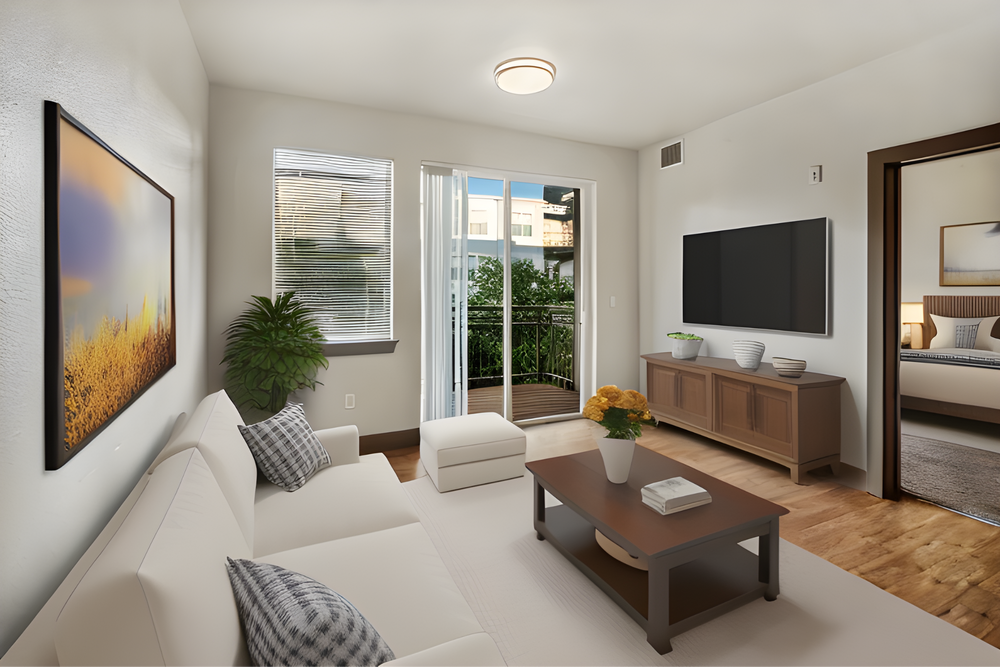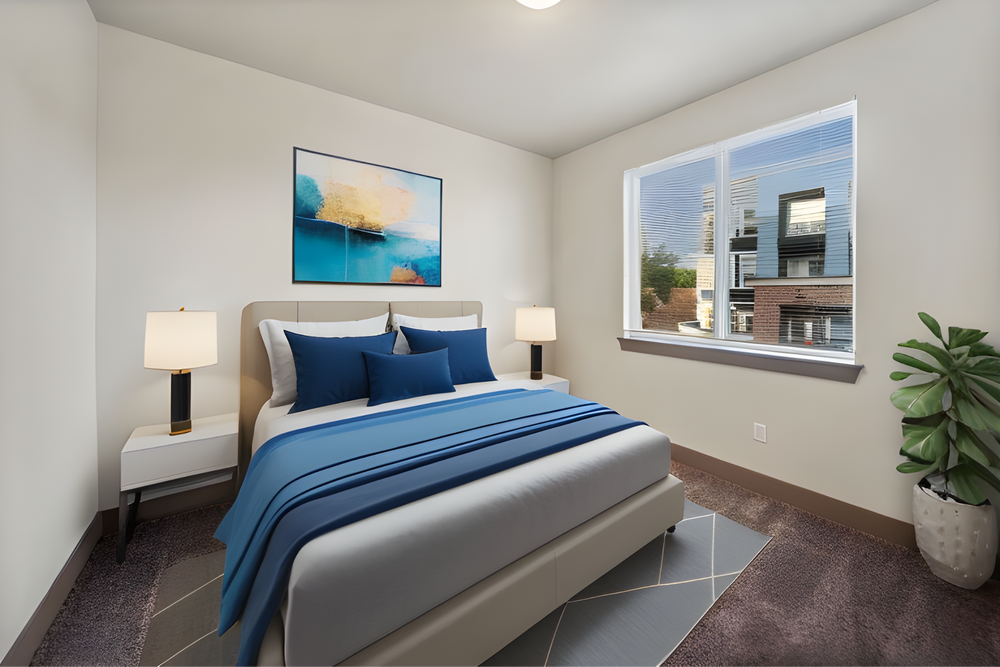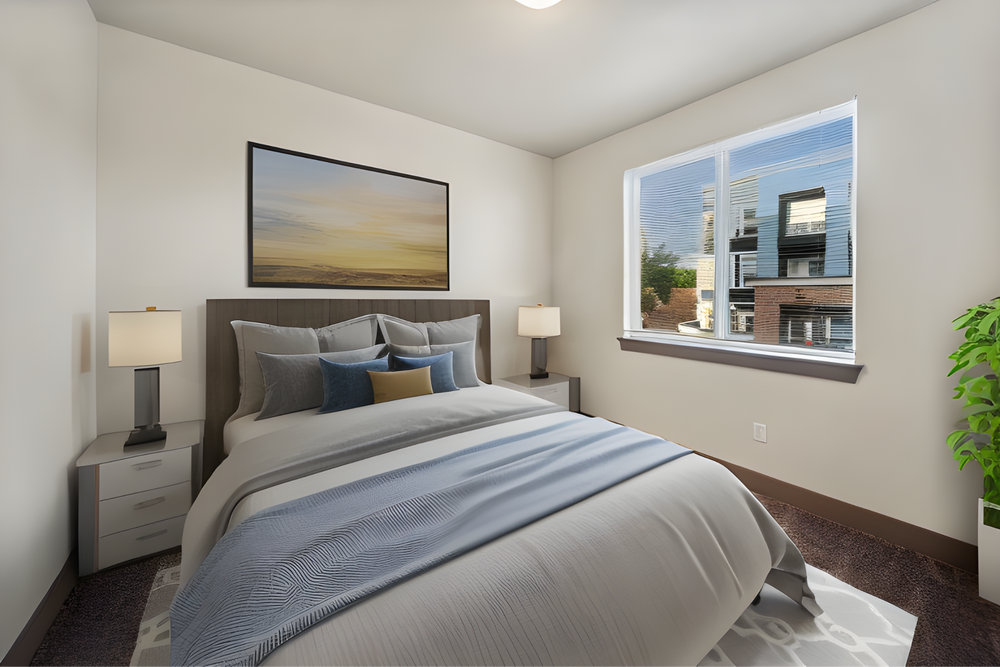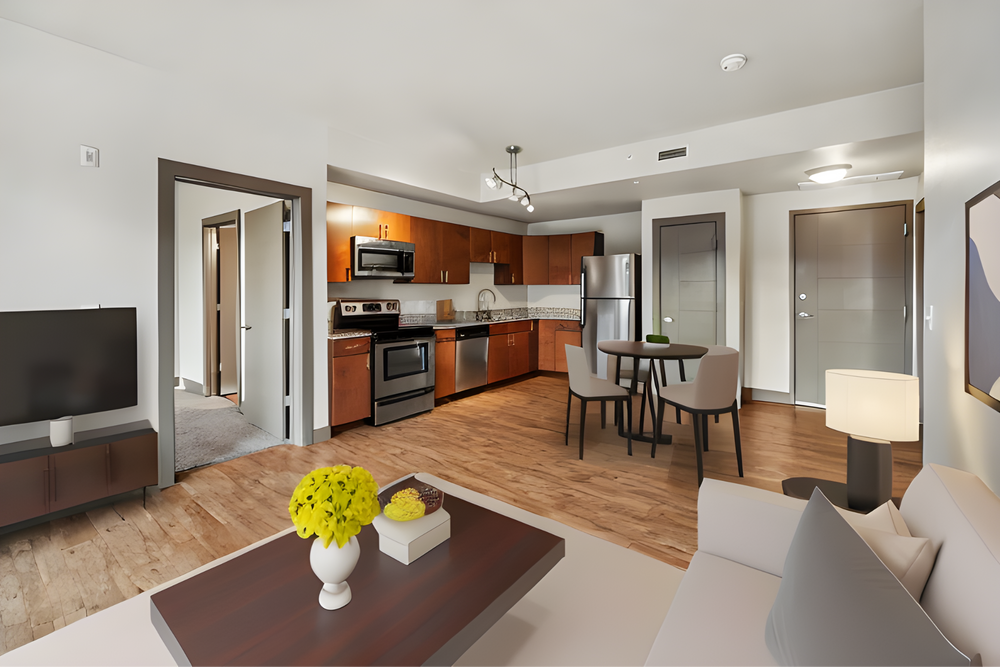 Great Location
In addition to offering top-quality apartments, our residents love the location! Nestled in Downtown Loveland, our tenants enjoy being within walking distance of all kinds of fun activities, breweries, restaurants, pubs, and even our downtown movie theater! If you're looking for activities outside of Loveland, our residents can make it to locations like Fort Collins, Windsor, Longmont, Boulder, and even Denver in less than an hour's drive!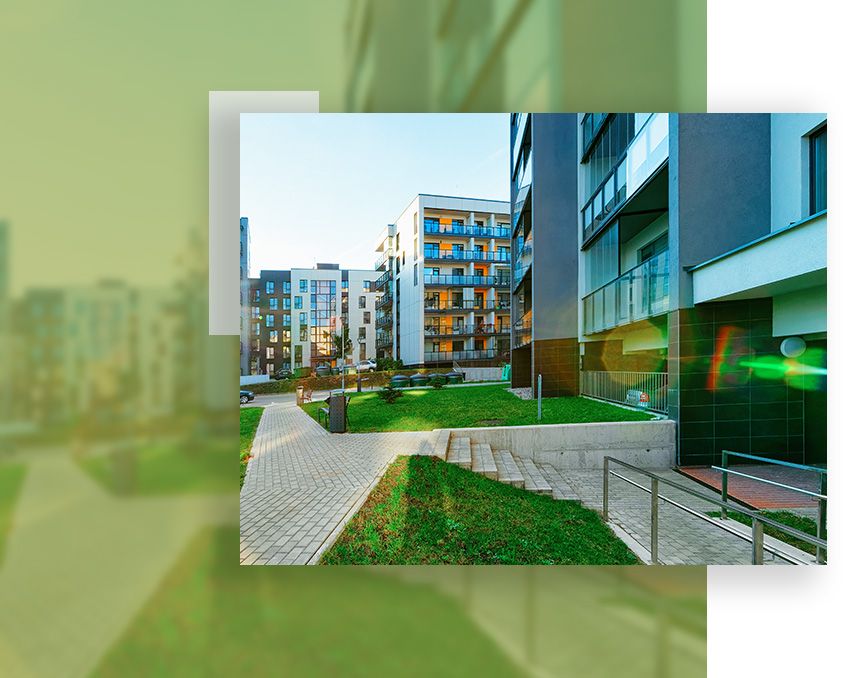 Community Features
Of course, in-unit amenities and a great location aren't all The Gallery Flats has to offer. We also offer community amenities to our tenants, including a clubhouse lounge, a BBQ grill and picnic area, a rooftop sundeck, and convenient bill pay online.